Archive: Apr 2014
Train the Trainer Unlocks Potential at Key Travel
Posted: April 16, 2014 2:24 pm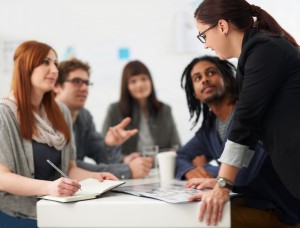 Train the Trainer
a 1-day course has recently been delivered in-house to Key Travel. They are Europe's leading travel management company dedicated to serving the travel requirements of the not-for-profit, academic and faith sectors. Their mission is to help organisations maximise the value of their travel budget and manage staff welfare through effective travel solutions. This
Train the Trainer
course has been designed to empower managers to assist and guide their team to their stated targets and beyond. Training, coaching and mentoring are all vital components in the make-up of a good manager and this course defines a structure and delivery style to a training programme which is going to be effective. Feedback from this
Train the Trainer
course from Key Travel attendees:
I came away very positive and enthusiastic as came in feeling very under-experienced so feel I have come a long way in a day.
- Ellie Lockwood, Key Travel
This Train the Trainer course was really helpful and well delivered course.
- Michaela Braddock, Key Travel
Excellent. Enthusiastic trainer - constantly kept my attention which is a task!
- Helen Shaw, Key Travel
Understand how successful training meets its objectives
Understand how learners gain from the training process
Enable the delegates to develop and prepare for training delivery
Increase the knowledge and skills of delegates
Practice the delivery of a programme
Widen their scope of knowledge of training opportunities
Very well delivered by a very knowledgeable trainer.
- Jacqueline O'Callaghan, Shell UK Cards
Excellent training!
- Hollie Lawson, ITV
Learnt a lot of new ideas for improving my training presentations.
- K Sapwell, Burberry
Very helpful & useful. I've taken lots of techniques & tips away. Thank-you!
- Karen Cusack, AWD Chase de Vere
This Train the Trainer course
was v
ery useful and will improve my training abilities.
- Michelle Peers, The Childrens Trust
Really enjoyed the day - very informative & useful.
- Paul Mackenzie, Sharp Interpack Ltd Very enjoyable. Thank-you. - Emma Coles, Space Engineering
An excellent trainer, really enthusiastic and engaging. Perfect for this type of course.
- Gemma Rice, National Friendly
Very useful for future development of staff and my training techniques
- Glyn Andrew, Arends International Ltd
Excellent course.
- Lindsay Wilson, Northern Light House Board
Good practical examples.
- Matthew Bradshaw, Catlin Underwriting
Brilliant delivery, really enjoyed the training.
- Susan Robson, Cummins Engine Company .
Personal Development Training in UK now paramount
Posted: April 1, 2014 5:16 pm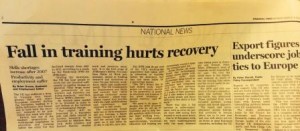 Personal Development Training
for managers and staff in the UK has officially left the UK behind the rest of the developed world according to the Financial Times (31st March 2014). The report by the think-tank IPPR for JP Morgan says the decline in UK's training began in 2007. Our drop in
personal development training
is four times greater than any other European country. Now is the time to invest in your people.
Since 1991 PTP's
personal development training
has been used by over 40% of the FTSE 100 and small group training (average class-size just 6 delegates) ensures that individuals training needs are met. In additionall of PTP's training is highly practical and hands-on ensuring everyone is fully engaged and can deploy the skills learned back in the workplace immediately. All PTP courses meet CPD - Continuous Professional Development Guidelines.
PTP - Practical Training for Professionals runs nearly 200 short
personal development training
courses. Here is a few of the most popular ones. Click the course titles to view full timetables and course benefits: