Archive: Mar 2014
Sales Training in Nottingham at the Home of Cricket
Posted: March 27, 2014 3:42 pm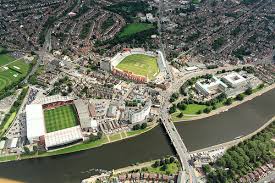 Sales training in Nottingham
by PTP is a very regular occurance with over 20 sales training courses in Nottingham running every month. As an example on 15th and 16th April PTP is delivering its
Advanced Selling Skills
course in the executive training suites at Trent Bridge. To view this course please
click here
. This sales training course comes with refreshments, lunch, free parking and is guaranteed to increase your sales skills. This 2-day sales training course in Nottingham costs just £550! Each delegate receives a framed certificate of attendance which is worth 11 hours of CPD (Continuous Professional Development) and a comprehensive training folder and notes.
Praise for PTP's Advanced Sales Training
Refreshing and informed approach! Time went too quickly. Great refresher and lots of new things to consider
. - Nathan Cook, Thomas and Betts
Excellent course, presented 100%
- Adrian Wolton, Electronics Direct
Well paced, very informative and clear. It's down to me to get it actioned! - Ed Griffiths, Northern Flags
Excellent facilities and good notes/handouts. Personal action plan is a great way to summarise learning points.
- James Love Simul8
Excellent, trainer was extremely knowlegeable and gave real work place examples from her experience. This is the first course I have been on that has offered so much to take away.
- John Edwards, Mason's Paper
Benefits of attending this sales training course in Nottingham
The ability to identify your strengths and weaknesses
Understand why customers don't buy
How and when to use over 20 closing strategies
The ability to handle difficult objections
Improving Qualification
The importance of effective time management through prioritisation of tasks
To view more details and a full time table of this course and see forthcoming dates for this sales training in Nottingham, London, Birmingham,Bristol, Leeds, Manchester and Edinburgh please
click here
.