Archive: Jan 2014
Dealing with Difficult People Training a Hit
Posted: January 17, 2014 10:05 am
2 weeks ago PTP delivered a 1-day course entitled
Dealing with Difficult People
to staff at University College Birmingham. They had many different roles from cashier to librarian and these were their comments on their feedback forms following the course:
Best course attended yet, trainer kept it interesting and fun throughout.
- Rachel Farrell
Trainer was excellent
. - Debbie Austin
Very well presented, engaging & informative. Thank-you.
- Martin Bennett
I found today to be a very rewarding training session.
- Nick Betts This
dealing with difficult people
course helps identify difficult personality types and how to deal with them effectively and provides the skills necessary for dealing with hard-to-handle people.
Recognise classic profiles of difficult people and strategies for handling them
Pre-empt challenging situations and avoid escalating them further
Recognise personality types with which you may clash
Handle aggressive behaviour
Calm angry, upset and unresponsive individuals
Very good course overall. Trainer got message across very well with good humour and example
s - Gavin Ivery, Gillette Uk Ltd
The content of the day was excellent, everything was covered clearly and thoroughly
- Ben Brooks-Wilkin, S& B Herba Foods Ltd
It was great, could not be better
- Yasser Alloqmane, Ringley
Initially I thought the trainer was a bit overly erring towards touchy, feely stuff BUT realised it was actually very beneficial and useful. A lot of class participation - Great!
- Lynne Madgwick, National Air Traffic Services
Very good course, common sense approach.
- Natalie Ives, Savills Insurance Services
Extremely useful course, very happy the material was adapted to suit delegates needs. Great, beneficial day
- Louise Seavons, DLA The way we approach clients and colleagues - even those we find the most difficult - can either exacerbate or diffuse tense situations. This course will teach you the best methods to adopt taking into account your own personality traits with those you interact with. To view dates for this
dealing with difficult people
course in London, Bristol, Birmingham, Nottingham, Manchester , Leeds and Edinburgh please
click here
.
Project Management Training Course Success with IPSA
Posted: January 8, 2014 1:41 pm
PTP's 2-day
Practical Project Management Training course
was applauded by Anna Simpson of the Independent Parliamentary Standards Authority.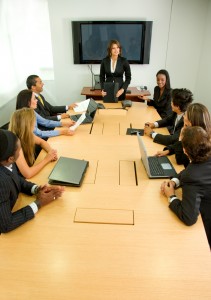 Anna stated,
I learnt so much! It was very geared towards my needs, has given me a much better understanding of project management and what it is to be a project manager and how to successfully deliver a project.
This course is designed for those who need a practical hands-on approach to managing projects, without it getting "heavy". It covers all aspects of a project's life cycle, from the project start-up sequence, application of monitoring & control to keep it on-track, and includes the activities required to close a project. Whilst the majority of the course deals with project management structure, aspects of managing the people on projects are included through team activities. Delegates are encouraged to think about their actual projects during the course and they have to opportunity to apply useful tools to a project of their choice.
An understanding of how project work differs from normal daily work.
An awareness of the key roles and responsibilities on a project.
A step-by-step approach to starting up a project, which includes a project prioritising tool.
A tool to manage project risks.
Descriptions of key project documents.
How to apply planning tools to identify the critical parts of projects.
Methods to adopt which keep a project on track.
Steps to close a project.
Team exercises to explore both project methodology and project team dynamics.
The opportunity to resolve delegates project issues.
Excellent project management course well split up and adapted to answer my questions on dealing with risk/anticipating problems.
- Duncan Grassie, Eclipse Petroleum Technology Ltd
Thoroughly enjoyable and learned a huge amount about project management that I know will enable me to progress further in my career. Excellent tutor. Thanks.
- Alex Fereday, Leafield Logistics
Very beneficial course, practical team exercises really cemented learning. Good balance between theory and practice
- Shona Wright, Brunel University To view the full timetable and fortchcoming dates for PTP's Project Management Training Course please
click here