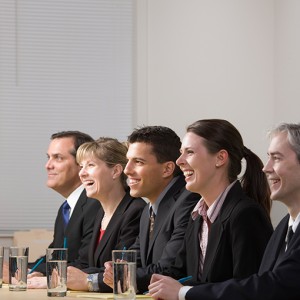 PTP recently ran a 1-day
credit control training
course for Marks and Spencers and delegates were delighted.
The credit control training course wasn't what I expected. I would say it actually exceeded my expectations and will be useful for my role. remarked Ewan Anderson of Marks and Spencer
Great delivery, better than expected. Came away with confidence and proactive approach. commented Nuala Domellan, Marks and Spencer
Enthusiastic and knowledgeable facilitator, helped make the credit control training course engaging and quick.
said Tom Brown, Marks and Spencer The aim of this course is to provide managers with an awareness and basic understanding of credit control methods and techniques. It aims to enable managers to be more effective in ensuring their customers meet their commitments to pay regularly and on time.
Benefits of PTP's Credit Control Training Course
An understanding of the importance of credit control to business success
Knowledge of credit ratings and credit procedures
Best practice in debt collection
Write offs and sanctions for customers

More praise for PTP's Credit Control Training Course

Very good course.- Jackie Elderton, NEBOSH

I enjoyed this course. It identified possible problems & offered solutions- Janice Stenhouse, Erdington Distillers Ltd

Very good course. Took a great deal away with me - great food.- Nicola Woods, Mouchel

Very good & informative course that has given me more confidence in my role and a better understanding.- Nikki Simms, Mercedes Benz Direct

Clear and concise delivery of information.

- Christopher Sutcliffe, Surfachem Ltd To view all the forthcoming dates for PTP's Credit Control Training Course

click here

.
Posted: December 30, 2013 4:08 pm